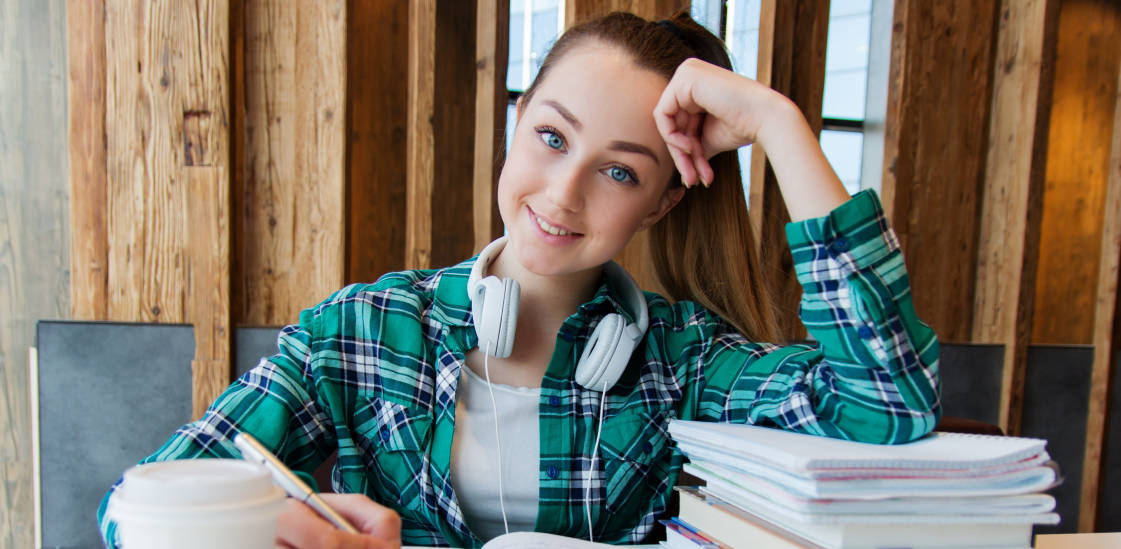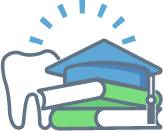 Apply for a chance to receive free wisdom teeth removal.
Did you know...
• Wisdom teeth are the only teeth that don't form before birth.
• 85% of wisdom teeth will need to be removed at some point.
• Wisdom teeth are the last of the 32 adult permanent teeth to develop and erupt.
• Wisdom teeth produce stem cells that can be saved for the potential treatment of future illness and disease.
• Wisdom teeth that are impacted (they cannot erupt completely) can cause problems in your mouth and sinus.
With college costs higher than ever, we wanted to do our part to help students from North and South Carolina. We are happy to announce the recipients of this year's Wisdom For Wisdom program.
Jacob W., 20, from Waxhaw, North Carolina, is a student at North Carolina State. Not only is Jacob paying his way through college, but he is also helping take care of his mom who suffers from Alzheimer's. Dr. John Nale will be handling Jacob's case at our Blakeney office located in Charlotte.
Jacob D., 18, from York, just graduated from high school and plans to attend York Technical College before transferring to the University of South Carolina. As the last of three children to attend college, Jacob knows this program will help him and his family as he begins his college education this fall. Dr. Travis Nesbitt will perform the procedure at our Rock Hill office.
Jackson T., 17, from Piedmont, is a home educated high school student with plans to study at Greenville Technical College. As the second oldest of five, money is tight in his family, especially after his mother was diagnosed with breast cancer in 2018. Dr. Jim Howell met with Jackson and will remove his wisdom teeth at our Verdae office in Greenville so that he and his family can continue to save for and pay for educational expenses for him and his siblings.
Shreya S., 18, from Charlotte, just graduated from high school and plans to attend the University of North Carolina at Chapel Hill. In her application, Shreya wrote that being selected for the Wisdom For Wisdom program would mean a lot to her as she aspires to become a dentist in the future. Dr. Rick Kapitan met with Shreya at our Blakeney office in Charlotte.
Drew T., 16, from Matthews, is a high school student at Covenant Day School and hopes to attend either Anderson University or Samford University after he graduates. In his application, he wrote about how hard his family has worked to save for college expenses, but also knows that he and his family will need to take out loans as well. He also mentioned that he needs to have his wisdom teeth removed this summer before his teeth move out of alignment after having braces when he was younger. Dr. JD Kisella has met with Drew and will perform the wisdom teeth removal procedure at our Matthews office.
Isabella S., 16, from Charlotte, is a student at Charlotte Secondary and will be starting a dual enrollment at Central Piedmont Community College. After she graduates high school, she hopes to attend University of North Carolina at Charlotte. It was recommended that Isabella have her wisdom teeth removed because of previous orthodontic work, and her wisdom teeth are moving her other teeth out of alignment. She is currently working two jobs, plus painting art commissions, to save money for college and wants to become an art teacher. She will be treated by Dr. Waheed Mohamed and Dr. Bart Farrell at our Billingsley Rd office in Charlotte.
Emily P., 20, from Belmont, is a student at Anderson University. As one of three children in her family to go to college, she has tried to help her family with the costs of her education and has maintained good grades while also taking a full course load. She even takes extra classes online and during the summer in the hopes of graduating early to save money. Beyond working, she also wrote in her application that she has "volunteered on 10 different occasions to assist others in 3 states affected by hurricanes and flooding incidents. Pursuing a Homeland Security degree, my desire is to work in the local community in some type of emergency services management while also planning for and serving in disaster relief efforts wherever needed." Dr. John Robinson will remove Emily's wisdom teeth at our Gastonia office.
Brett W., 17, is a student at Weddington High School. He came to our Blakeney office in Charlotte and met with Dr. Christopher Abernathy, who will remove his wisdom teeth at no cost so that he and his family can save more money for his future college expenses.
Maricela, 16, is a student at Zebulon Vance High School in Charlotte with plans to attend Central Piedmont Community College after she graduates. In her application, she wrote about how hard her dad works to help support her, including taking care of her dental health with cleaning appointments and braces. Dr. Peter Franco will help Maricela save more money for college and help to ensure that her wisdom teeth do not affect the alignment of her other teeth.
Evan, 19, is from Conover and is a student at the University of North Carolina at Pembroke. In his application, he wrote about his dad, who is a disabled veteran of the Air Force. Evan also wrote that he recently transferred from Wingate to UNCP to save money. He finished his application by writing, "I would greatly appreciate this gift. I would greatly pay this forward in charity someday in my future." Evan will be treated by Dr. Daniel Cook at our Lake Norman office in Denver.
Follow each student's wisdom teeth removal journey on Facebook and Instagram.
Learn more about wisdom teeth removal and all of our procedures.