BACK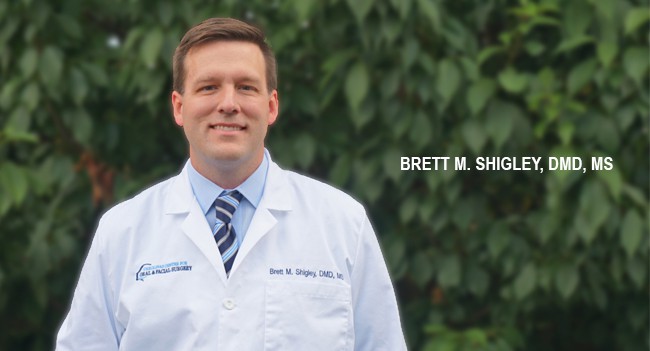 With The Addition of Dr. Brett Shigley, CCOFS Is Expanding To Cherrydale and Simpsonville
Dr. Brett Shigley joins the Carolinas Center for Oral and Facial Surgery team, adding office locations in the Cherrydale area of Greenville and on Main Street in Simpsonville.
A Greenville, SC native, Dr. Shigley moved to Charleston for college and like many others, fell in love with the Lowcountry. So much so that he planted roots there, living in Charleston for nearly 13 years as he completed college, dental school and residency. After completing a one-year rotation in oral and maxillofacial surgery at the renowned University of Maryland Health Center and Shock Trauma Center, he returned to MUSC to complete a four-year residency in oral and maxillofacial surgery.
Dr. Shigley is an expert in dental implants, wisdom teeth removal, full arch rehabilitation, orthognathic jaw surgery, oral pathology and TMJ surgery. He is thrilled to be back in his hometown and looking forward to providing the best quality of care for his community.
Openings Available Now – Call today to schedule an appointment!