Dental Insurances Accepted
Listed here are the insurance companies that Carolinas Center for Oral & Facial Surgery has developed contracts with:
You can also call your insurance provider to verify deductibles and other costs of your procedure.
~Last Updated Jan 2019~
North Carolina Insurance Plans
BCBSNC Dental
BCBS Dental Grid Network
BCBS Medical
Cigna Dental PPO / Cigna Dental PPO Advantage
Cigna Plus Savings / Cigna Dental Network Access (Discount Plan)
Delta Dental PPO and Delta Dental Premier
Most Dentemax Dental and Dentemax Discount Plans
Guardian Dental
MetLife
South Carolina Insurance Plans
BCBSSC Dental & Medical
Delta Dental Premier
Dentemax
My HealthFirst Network
Financing Options
If you are looking to finance part or all of your out-of-pocket expenses, many of our patients take advantage of our payment plans available through GreenSky. With this plan you may qualify for a six month interest free plan or low monthly payments on an extended payment plan. In addition, your GreenSky account can be used at any participating medical office. This can be very helpful if your treatment requires coordination with other dental providers.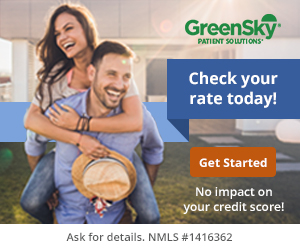 You can also contact us by telephone with any questions you may have regarding payment options.