BACK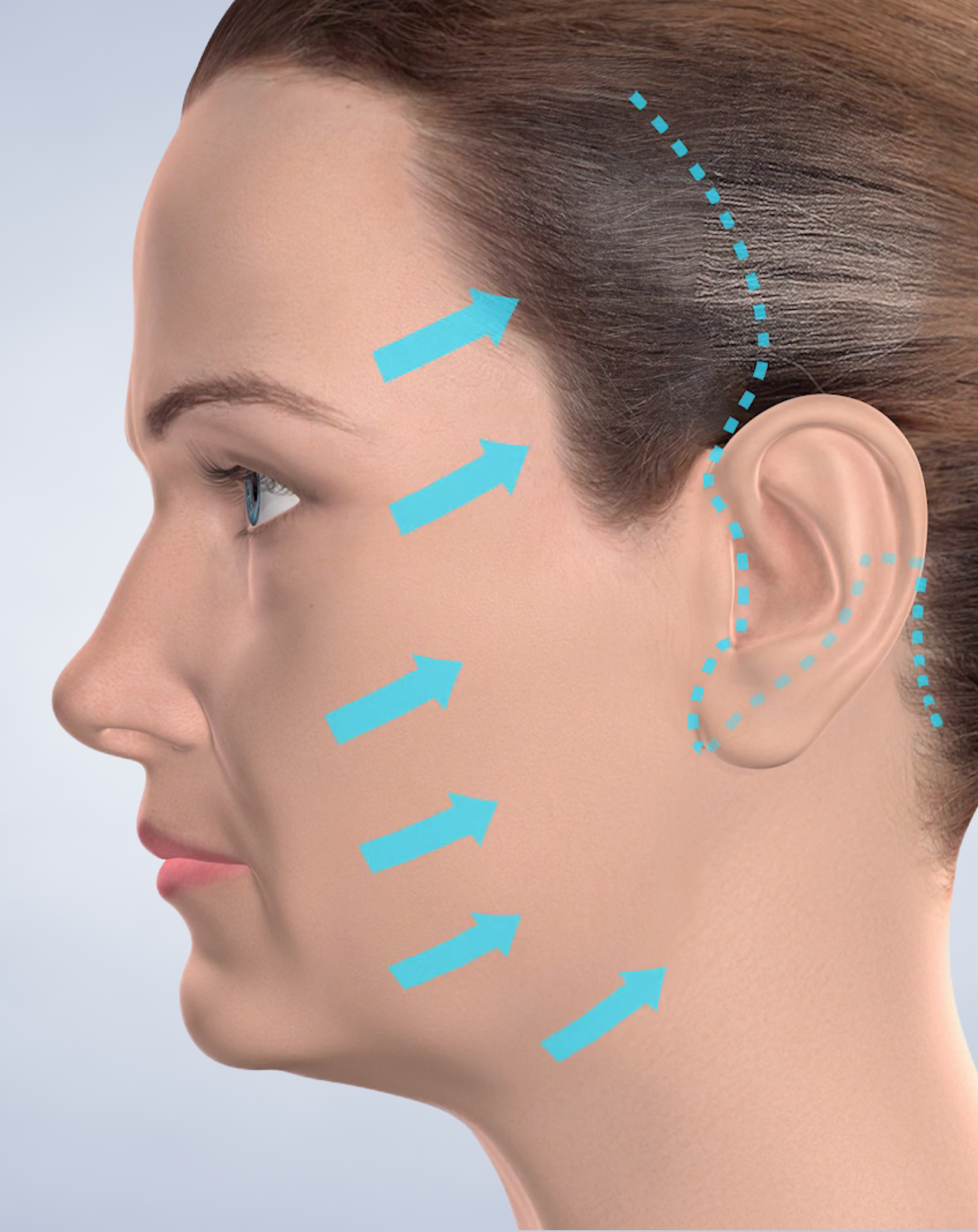 The appearance of wrinkles and sagging or loose skin is a part of the natural aging process. This is because collagen, a protein found throughout the body (especially in the skin), begins to break down. While there are many options to reduce the appearance of wrinkles and improve skin firmness, a facelift is an ideal surgical option to achieve a younger-looking appearance with lasting results.
Unlike other cosmetic surgical procedures that target specific areas of the face, a facelift improves the appearance of the cheeks, chin, neck, and jawline. Since a facelift involves repositioning the tissues underneath the skin, wrinkles are reduced, fullness is restored, and loose skin is tightened.
A facelift is usually performed under general anesthesia, but IV sedation with local anesthesia may be an option for some patients. The incisions made by your surgeon are strategically and discretely placed inside the hairline. The tissues underneath the skin are repositioned and tightened, and excess skin is removed. The result is a smoother, more refreshed, and younger-looking appearance.
A facelift is often performed with other cosmetic procedures, such as eyelid surgery, brow lift, chin augmentation, cheek augmentation, and facial liposuction. Fat grafting is also a popular treatment option to restore lost facial volume.
Dr. Mohamed is a leading surgeon in cosmetic and oral surgery. He will listen to your esthetic goals and create a treatment plan to meet them. If you are interested in rejuvenating your appearance, schedule an appointment with Dr. Mohamed at Carolinas Center for Cosmetic Surgery.
Learn more about facelifts, schedule an appointment, and more. Contact Carolinas Center for Cosmetic Surgery in Charlotte, NC, today.